Sometimes you spend the evening grabbing dinner and a show in downtown Pittsburgh, PA, and other times you head out to McMurray, PA, for a quiet suburban drive. No matter what, you should have a luxury model that can do both. With either the Volvo V90 or Audi A4 Allroad, that's exactly what you'll get.
While both vehicles are high class, how do you decide which is right for you? The team at Bobby Rahal Volvo Cars South Hills can help you figure that out. Contact us today!
---
Volvo V90 vs Audi A4 Allroad Powertrain Features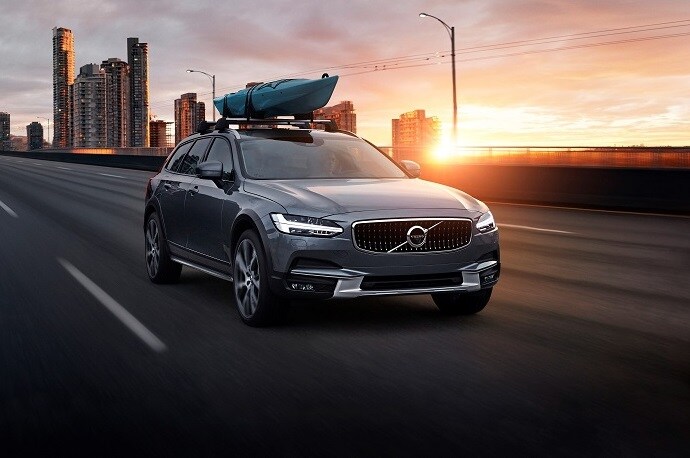 If you want a turbocharged powertrain that brings a thrill to every commute to and from the office, then you'll likely love what's under the hood of the Volvo V90 and Audi A4 Allroad. These powerful vehicles both come with a 2.0L I-4 engine. Take a look at what kind of power you can get with either vehicle:
Volvo V90: up to 316 horsepower
Audi A4 Allroad: up to 261 horsepower
As you can see, the Volo delivers more on power, likely because in addition to being turbocharged, it's powertrain is also supercharged. The Audi, on the other hand, is only turbocharged. However, both vehicles can keep you mobile during the winter months with their standard all-wheel drive (AWD) systems.
The AWD system in both the Volvo and the Audi is smart enough to adapt to changing roadway conditions, so that your vehicle maintains ample traction no matter what kinds of roads you're traversing.
---
Smart Safety Features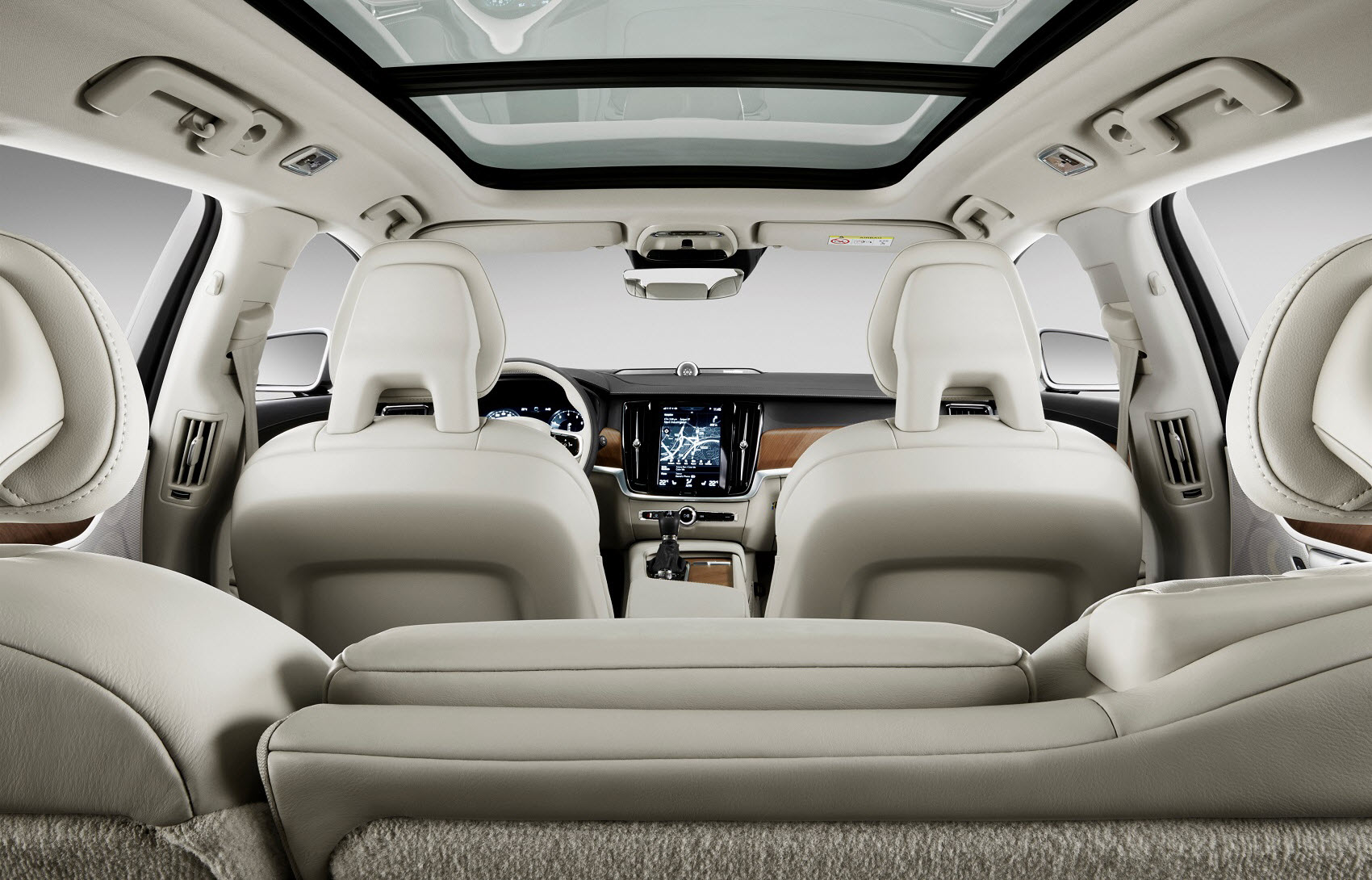 Whether you decide to take the wheel of the Volvo V90 or the Audi A4 Allroad, you'll be behind the wheel of a luxury vehicle that puts safety first. Both models come with standard or available smart safety systems that help to keep you aware of your surroundings. Some systems you'll get with either vehicle include:
Forward collision mitigation with pedestrian detection
Lane keeping systems
Rearview cameras
While they both come with a forward collision mitigation system with automatic emergency braking, only the Volvo goes the extra mile with available steering assist. This feature can automatically steer you out of the way of a potential collision if braking alone isn't enough.
The automatic braking offered in the Audi may not be as effective, especially at speeds of more than 24 MPH.
---
All-Weather Driving in the Volvo V90 and Audi A4 Allroad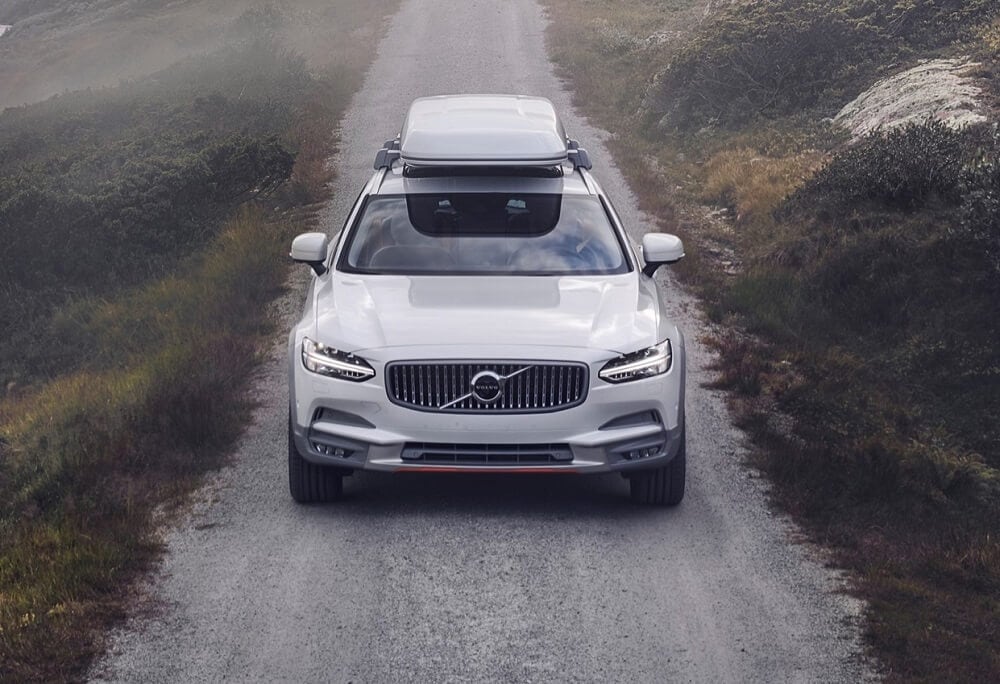 As you know, Pittsburgh and McMurray have unpredictable weather at times. So, it's important that your vehicle is ready for it all. We already discussed the AWD system, which can adapt to rain and snow easily. Both models also include heated seats that help you warm up quickly on those chilly winter mornings.
If it's a dark and stormy night, you can also utilize LED headlights in either the Volvo or Audi to help you see better in the dark. The Volvo V90 may be better equipped for those winding back roads, however, thanks to available Active Bending Lights that turn with your steering wheel as you come around a bend.
Drivers in the Audi, on the other hand, may be surprised by deer or other hazards on winding roadways during nighttime driving.
---
Volvo V90 or Audi A4 Allroad: Take a Test Drive
Now that you've heard a little more about what they offer to McMurray and Pittsburgh, Pennsylvania, drivers, will you drive the Volvo V90 or the Audi A4 Allroad? If you choose to take the wheel of the Volvo, contact the team at Bobby Rahal Volvo Cars South Hills to take a test drive.
Contact us to schedule your test drive today!